Thank you for visiting the Skysong Productions website. If you have a question or comment, please use the contact form below and someone will contact you asap. If you need a more immediate response, call us at 612-521-4308. You can also write to us:
Skysong Productions
3427 N Colfax Ave.
Minneapolis, MN 55412
BOOKING:
We offer a wide range of Entertainment, Educational, and Healing/Therapeutic programs and performances. For schools, libraries, community centers, etc., we are represented by COMPAS and FUNTIME FUNKTIONS. For other  events, please contact Steve and Johnna using the contact form below.
---
COMPAS, Community Programs in the Arts
Daniel Gabriel | Arts Program Director
651.292.3254
Fax 651.292.3258
daniel@compas.org

Steve Poreda, aka "Mr Fun"
Funtime Funktions
612-220-9962
mrfun@funtimefunktions.com
---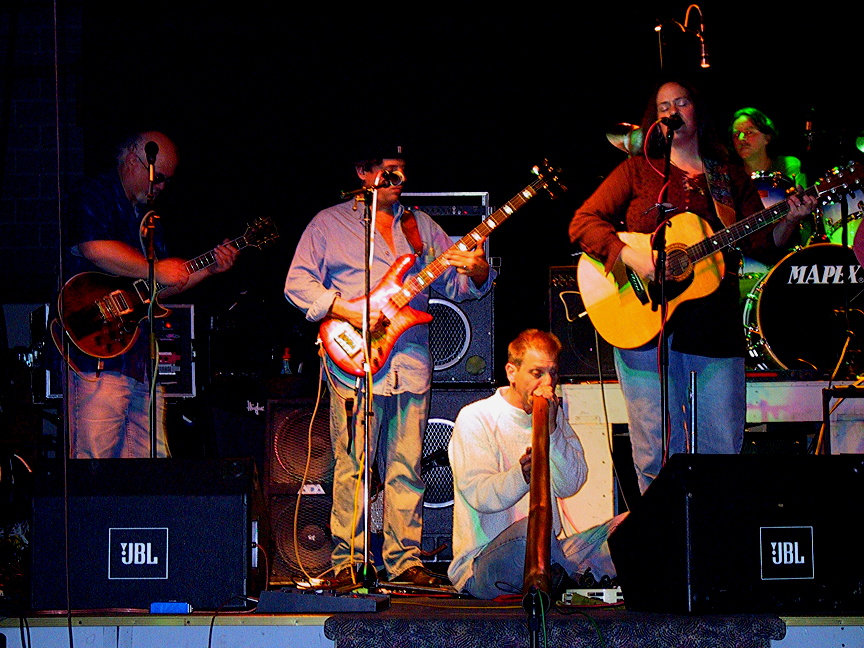 Big Sky with guest Steve Lazarski, didgeridoo.
L-R: Steve Sklar, Randy Davis, Steve Lazarski, Johnna Morrow, Joe Miller