---
We are proud to announce that Steve Sklar and Johnna Morrow have been awarded a position on the COMPAS roster of Amazing Artists! Details will be added to the site soon.
COMPAS is a nationally-recognized provider of arts education programs and powers imaginations, learning and life.
If you'd like to book them for school or community performances and/or workshops, please contact COMPAS, Community Programs in the Arts:
---
UPCOMING APPEARANCES:
---
WINTER HEALING EXPO at
ZRS Fossils and Gifts
Johnna and Steve will be featured musical guests (casual, not a concert performance) and vendors at this exciting event!
Don't miss this FREE & fabulous annual opportunity to discover intriguing new paths for a New Year blessed with a healthy & fulfilling lifestyle! Explore a wide array of exciting healing modalities, innovative practitioners and sample interesting new wellness products all under one intimate roof amidst the crystal-laden environment of ZRS Fossils and Gifts.
Free EXPO Buffet – Live Sound Healing with Johnna Morrow & Steve Sklar of Skysong Productions – Demonstrations – Samples – Inspiration – Valuable Connections – ZRS Special EXPO SALE!
Saturday, January 17th from 2–7pm
ZRS Fossils and Gifts
3018 Lyndale Avenue South, Minneapolis
612.824.1068
Email


Reflexology – Aromatherapy – Crystal Energy – Therapeutic Hypnosis – Intuitive Readings – Sound Healing – Reiki – Yoga Chiropractic Healing – Acupuncture – Global Somatics – Neurological Re-Patterning – Essential Oils – Nutritional, Organic Supplements – Botanicals and so much MORE!
---
Experience The Power of Sound Live:
an evening of sonic exploration and healing
Saturday, October 25th
Doors: 7:30pm  Concert: 8:00pm
SpringHouse
610 W. 28th Street, Minneapolis, MN
Join Steve Sklar and Johnna Morrow for an evening of sonic exploration, including pieces from their new CD, The Power of Sound Vol. 1. Doors are at 7:30pm, concert at 8pm.
The Power of Sound Vol. 1. features all new studio recordings of selections from their incredible sound healing concerts. These are sonic "inner adventures" intended to evoke and stimulate an enhanced sense of well-being, spiritual connectedness, healing, and meditative journeying.
Johnna and Steve will conjure a spiritual soundtrack via Himalayan singing bowls, didgeridoos, guitar, igil (Tuvan horsehead fiddle), voice, exotic flutes, drumming, throat-singing, sruti box, ehecatls and an amazing set of huge gongs… There's nothing else like this, and you won't want to miss it!
Bring your loved ones and your friends… you'll leave feeling not just entertained, but changed… Admission is $15 in advance and suggested $20 donation at the door. Kids under 12 are free!
Please DO NOT wear scents (perfume, colognes, essential oils, etc.) to this event.
Remember that not only do you assure a place at this concert, you also save $5/person if you reserve your place now:

Unsolicited comments from people who attended recent Sound Healing Concerts:
"Energetic healing of body, mind, spirit and soul! Thank you for a fantastic creative journey through the dark( feminine, sacred, still voice within) vibration, only to rebirth as the light!"
"…It was fantastic, I felt all my airbodies in my head and body too and all my blocks as well, quite an experience, loved it, all these other dimensional sounds, just divine…"
"It was just THE BEST! Have already blocked out my calendar for the next show and am wanting a poster to put up at work. An evening no one should miss!"
"Amazing. Mind-blowing! I'd go again."
"Quite an amazing experience. Too wonderful for words."
"Thanks to BOTH of you for an amazing and elevating sound experience! Can't wait for the next one!!"
"I felt all the bad energy leaving my being and positive energy replacing it . Thank you for the amazing, cleansing sounds and vibrations. I will never forget the experience."
"You were amazing last night… I was so fascinated by the instruments and playing techniques…"
Map:



---
Open House and Sale: Singing Bowls, Didgeridoos, and Johnna's Art
This is a FREE EVENT!
Saturday, November 1, 2014
1-5PM
3427 N. Colfax Ave.
Minneapolis, MN 55412
612-521-4308
Himalayan singing bowls are amazing sonic transducers, changing a small amount of kinetic energy into long-lasting beautiful sound energy. They can be used to make music, for meditating, and for healing. Some are deeply calming, some energizing, some magical and trance-inducing!
We want to share our singing bowls with you! Try them yourself, learn how to play and use these wonderful instruments, receive a short (and free) bowl treatment from us, and have fun! And of course, you can fall in love with some bowls, buy them, and take them home with you.
So bring your friends, come over and visit us and our bowls, gongs, and excellent budget didgeridoos.
Johnna will be showing a wide variety of her awesome artistic creations, all very reasonably priced. She has many beautiful pieces available in glass (fused and stained), hand-batiked eggs, paintings, prints/cards, sewing and more!
And as always, we'll be offering great prices on all items!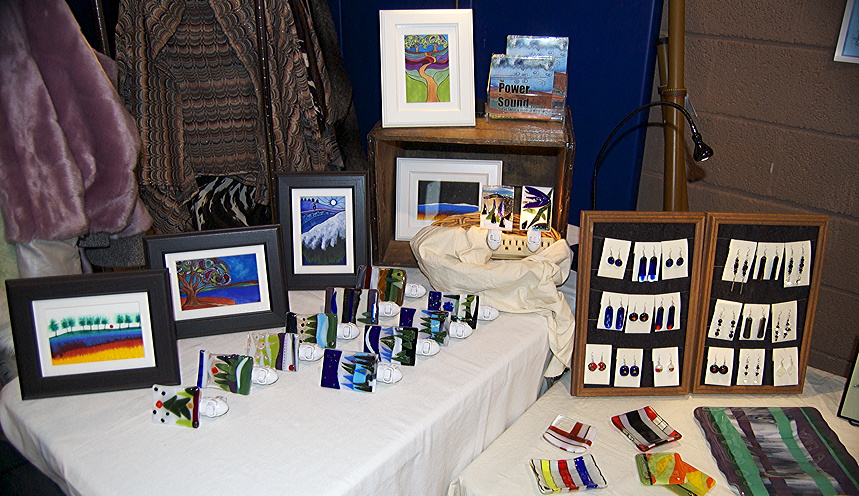 Sampling of Johnna's Art
Paintings and Prints
Hand-Batiked Eggs
Slider Didgeridoo plays in many keys!
---
Do you suffer from Obstructive Sleep Apnea, or know someone who does? Medical studies in Australia also indicate that playing the didgeridoo may also help reduce asthma symptoms. Or maybe you're interested in the Didgeridoo for making music, meditation, or Sound Healing? 
We offer private lessons by appt. and also Beginning Didgeridoo Workshops, usually twice a month on a weeknight and on a weekend afternoon. November dates are TBA soon. 
The Didgeridude
Steve Sklar shares his experience as a didgeridoo teacher
---
We offer several types of workshops and lessons. Find them here.
---
Steve's popular, fun, and effective online Khoomei (Tuvan Throat-Singing) 

lessons are on sale

 for $25/each or $65/three!
---
The August 2014 EDGE Magazine features another article by Steve about Sound Healing, this time in a group context.
Have an inside look at the theory, design and performance of our Sound Healing concerts, including how they differ from Kirtan, and why we don't think of them as sound or gong "baths." The article includes audio and video examples. Read it

here.
---
 NEW RECORDING!

The Power of Sound  

Volume 1
The new CD by Steve Sklar and Johnna Morrow, a recording of sonic "inner adventures" designed to evoke and stimulate an enhanced sense of well-being, spiritual connectedness, healing, and meditative journeying.
Available as CD ($15/US; $20 foreign) or Digital Download High-Quality 320 kbps MP3s ($10)
Click linked titles for excerpts:
1. Arches
2. Out of the Mist
3. Oh, Healing Waters
4. Oceana/Terra Firma
5. For Tenzin
6. Going… Going… Gong
Johnna Morrow: Vocals, flute, bass flute, didgeridoo, gongs, shaker, drum
Steve Sklar: Khoomei (Tuvan Throat-Singing), didgeridoo, Tibetan singing bowls, sruti box, gongs
Produced and engineered by Steve Sklar
All compositions by Johnna Morrow and Steve Sklar/BMI
Cover art and graphic design ©2013 Johnna Morrow
©2013 Skysong Productions, Inc.
All Rights Reserved.
Select Location; CD or MP3
---
Steve Sklar will be a participant and teach a Khoomei (throat-singing) workshop at this exciting event! Highly recommended for anyone interested in the healing and therapeutic aspects of sound: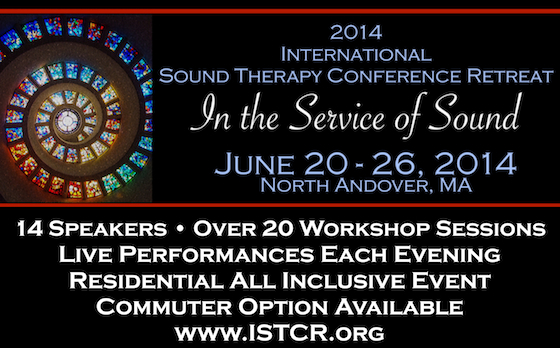 In the Service of Sound: The 2014 International Sound Therapy Conference Retreat is a 7 day, 6 night program with the world's leading sound therapy teachers and presenters. Hosted by the Harmonic Therapy Association.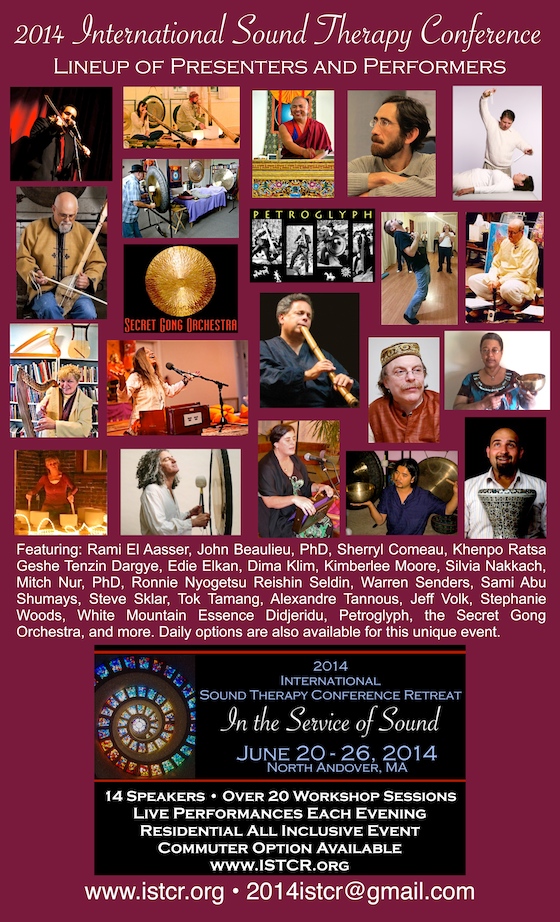 ---
The Minneapolis StarTribune published a feature article about Steve's work teaching didgeridoo to sleep apnea patients, with video:
---
Mission Statement: Our goal is to connect didgeridoo teachers with sleep patients and clinics in a mutually-beneficial relationship. We provide educational resources for patients, clinics, and didgeridoo teachers, and have created a growing 

directory of didgeridoo teachers

, available to the public free of charge.
If you have obstructive sleep apnea or a friend/loved one of someone who does, or a health care provider, please click here.
If you are a didgeridoo player that wants to help others and increase your earnings as a teacher, please click here.